Such A Wonderful You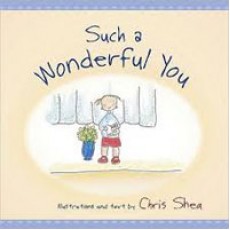 Product Code:
Such A Wonderful You
Imagine a day when one by one we gathered together and shared with each other things too seldom said, words we've always meant to say but somehow never did?
What if it became a holiday, The First Ever Too Seldom Said Day, when we'd all have the chance to step on stage, and finally my turn came.
Here are the words I'd share with you, my words too seldom said...